spiritandanimal.wordpress.com
Koala survives after getting mouth-to-mouth and heart massage
Firefighter had to throw the koala from a tall tree to waiting volunteers after it was hit by a car and climbed to safety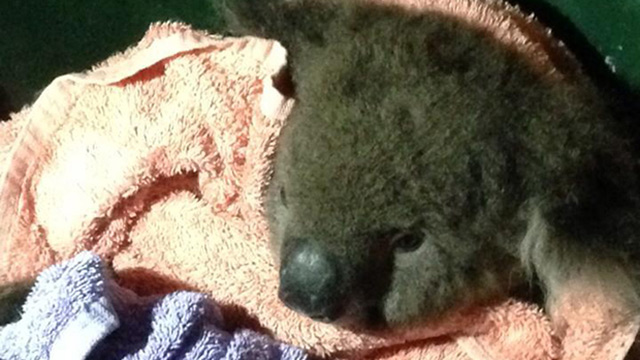 A wildlife rescuer has saved the life of a koala by giving it CPR after a dramatic rescue in which the animal was flung from a tall tree to its waiting rescuers.
The koala was hit by a vehicle while crossing a road in Langwarrin, in Melbourne's southeast, on Thursday night.
It then scurried up a tree and passed out.
A motorist called Wildlife Victoria, which enlisted the help of the Country Fire Authority to get the koala down from…
View original post 212 more words